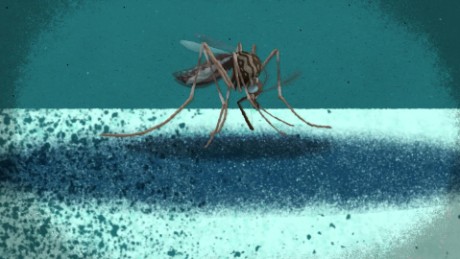 Thinking of having a baby anytime soon? You may want to read this CNN article first. Jamaica is one of the 34 countries now infected with the Zika virus.
(CNN)Women with confirmed cases of the Zika virus or who have had symptoms of the virus should wait at least eight weeks after the start of their symptoms before trying to get pregnant, the U.S. Centers for Disease Control and Prevention said Friday.
Men with confirmed cases of the virus or who have had symptoms of the virus are now advised to wait at least six months after their symptoms begin before having unprotected sex.
These timelines update previous guidelines, based on new information learned about how long the virus stays in semen, Dr. Denise Jamieson of the CDC told reporters. They also address new concerns about when women become pregnant, whereas previous guidelines focused on women who were already pregnant.
"We considered the longest-known risk period for these categories. We then allowed for three times the known period of time," Jamieson said.
Acknowledging that the decision to have a baby is both personal and complex, CDC Director Dr. Tom Frieden told CNN, "We are not going the way of saying don't have children" — a step some other countries including Brazil and Jamaica have taken.
Jamieson said there are many risks associated with pregnancy and Zika is one more risk to consider, referring to the link between the virus and fetal abnormalities in some babies whose mothers had the virus during pregnancy.
The exact risk of Zika-related complications to babies is still unknown and the subject of ongoing research.
The new timelines factor in new information that the virus can remain in semen for as long as two months, Jamieson said. They extend that to consider the longest possible risk period, she said.
The guidelines apply to sexual intercourse, as well as oral and anal sex.
The Zika virus, transmitted by the aggressive Aedes aegypti mosquito, has spread to at least 34 countries and territories. The World Health Organization estimates 3 to 4 million people across the Americas will be infected in the next year.
The CDC has warned pregnant women against travel to those areas. Health officials in several of those countries are telling women to avoid pregnancy — in some cases for as long as two years.
See the latest news and share your comments with CNN Health on Facebook and Twitter.
Read more: http://www.cnn.com/2016/03/25/health/zika-cdc-recommendations/index.html
Read more about the the Zika virus in Jamaica on Falmouth News.